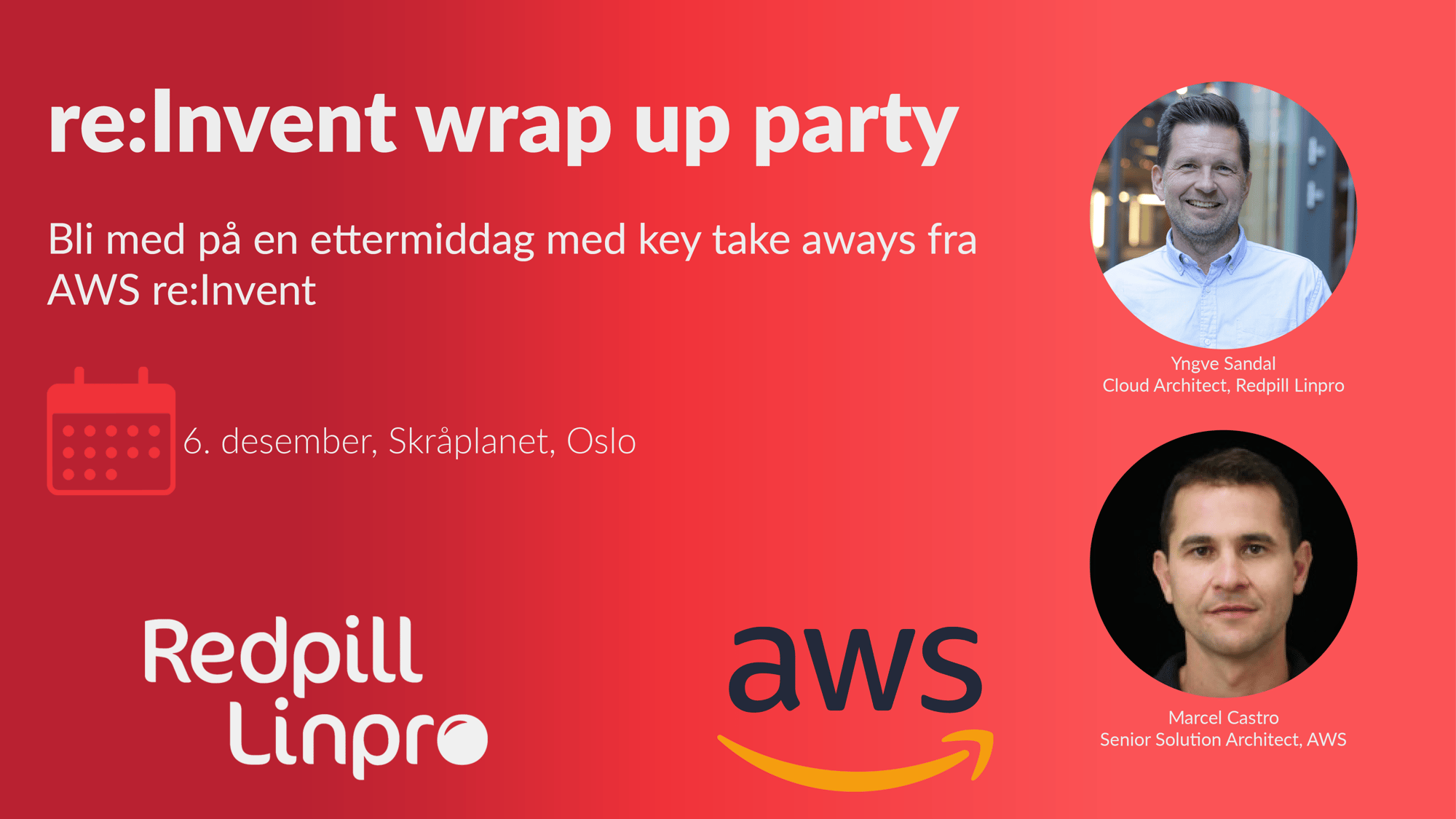 re:Invent wrap up party med AWS og Redpill Linpro
Velkommen til AWS re:Invent wrap up party!
Bli med på en verdifull og lærerik oppsummering av de viktigste trendene og nyhetene fra AWS re:Invent 2023, og hva som er i horisonten for 2024.
Yngve Sandal, Cloud Architect i Redpill Linpro, vil være tilstede under re:Invent i Las Vegas og vil dele noen key take aways fra arrangementet med oss. I tillegg vil Marcel Castro fra AWS gi oss en spennende presentasjon og demo rundt AI og AWS.
Etter foredragene vil det være en uformell quiz, og vi oppfordrer deg til å bli igjen for litt drikke og burgere. Vi håper du ser på dette som en god mulighet til å mingle, knytte kontakter og diskutere de seneste utviklingene med gode bransjekolleger.
Tid: 15:00-17:00, etterfulgt av servering av mat og drikke, mingling og nettverksbygging
Dato: 6. desember
Sted: Universitetsgata 2, Oslo, Skråplanet ved Rebel
Agenda:
15:00 - 15:15 Velkommen og registrering med Redpill Linpro og AWS
15:15 - 15:45 Oppsummering fra Las Vegas med Yngve Sandal, AWS Cloud Architect Redpill Linpro
15.50 - 17:00 Presentasjon og demo rundt AI og AWS med Marcel Castro, Senior Solutions Architect, AWS
17:00 - Burger, øl og quiz!
Vi gleder oss til å se deg 6.desember!
Vi trekker 2 kunder som får AWS well-architected workshop gratis!
I tillegg tilbyr vi alle* som deltar en AWS Well-Architected Workshop til halv pris. Dette er en god mulighet til å utvide din AWS-kompetanse samt få en gjennomgang av ditt AWS oppsett.
Normal pris: 25.000 NOK
Pris for deltakere: 12.500 NOK
*) Kun en workshop pr. kunde/selskap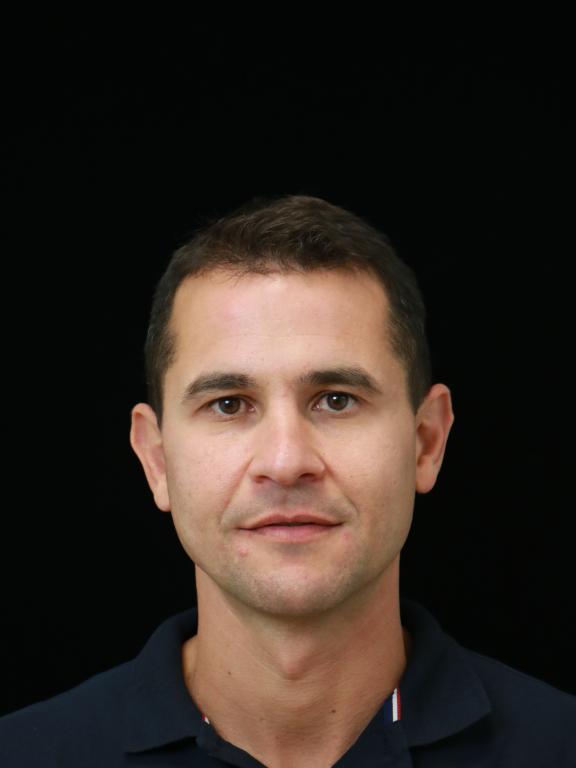 Marcel Castro
Sr. Solutions Architect, AWS
Marcel Castro is a Senior Solutions Architect based in Oslo, Norway. In his role, Marcel helps customer with architecture, design, and development of cloud-optimized infrastructure. He is a member of the AWS Generative AI Ambassador team with the goal to drive and support EMEA customers on their Generative AI journey. He holds a Ph.D. in Computer Science from Sweden and Master and bachelor degree in Electrical Engineering and Telecommunications from Brazil.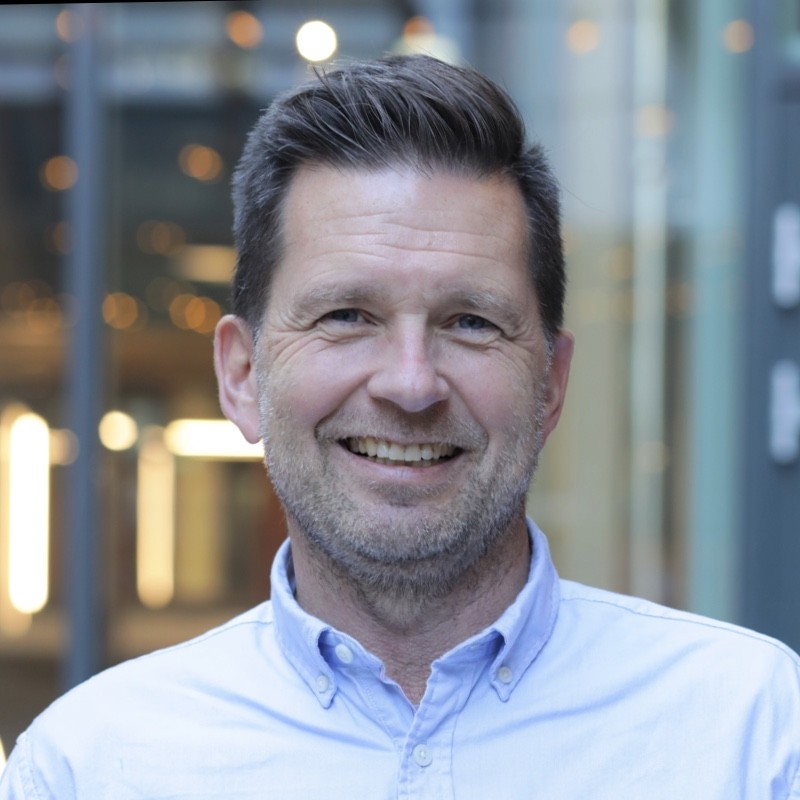 Yngve Sandal
Cloud Architect, Redpill Linpro
Yngve is an experienced Cloud Architect from Redpill Linpro, based in Oslo Norway.
In his role Yngve is responsible for our clients' cloud computing systems that runs in AWS.
He has years with experience helping clients develop cloud adoption plans, designs and create systems for managing, monitoring, and maintaining the cloud system.