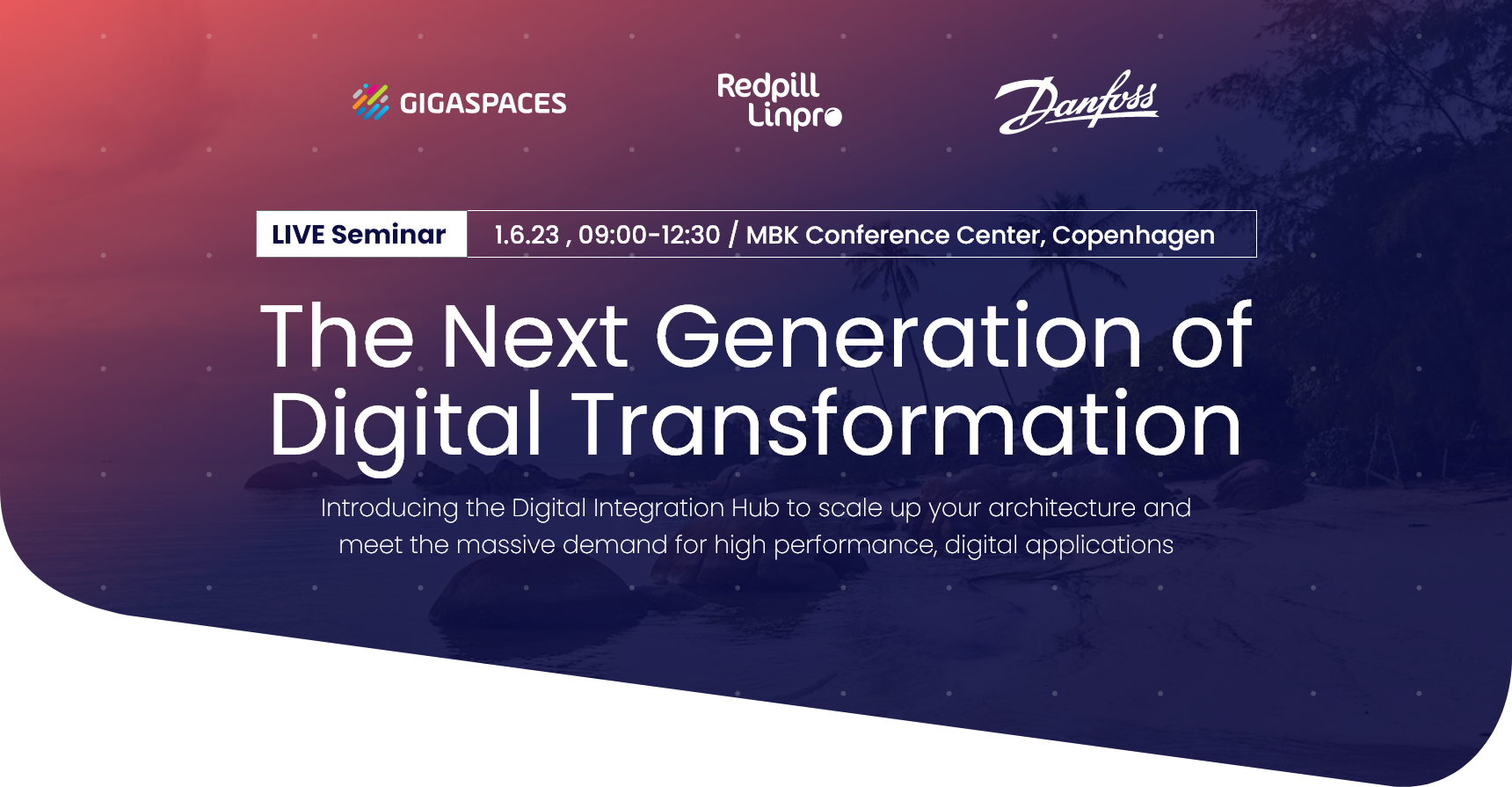 Introducing the Digital Integration Hub
What is the right architecture for meeting the growing demand for new business applications at YOUR organization?

Join our in-person seminar to learn about the concept of Digital Integration Hub (DIH) and Smart DIH, and hear how organizations like yours are managing their existing data architecture to accelerate digital innovation over Legacy systems, simplify their integration architecture with an intermediary data store and use scalable data APIs to address season fluctuations with no up-front investment.
Agenda
09:00-09:30
Gathering over coffee

09:30-10:00
What's keeping you from realizing your digital vision? Common architecture challenges and DIH as a solution,
Mikkel Iversen, Business Development Director Redpill Linpro Copenhagen
Christian Henriksen, Technical Director Redpill Linpro Copenhagen

10:00-10:30
Powering business apps to run on accurate, consistent, real-time data,
Moshé Weizman Director, France, Spain & Nordics GigaSpaces

10:30-11:15
Adopting an agile mindset and a digital-first approach in a €10 Billion enterprise. How Danfoss implemented a DIH with concrete revenue growth as a result,
Preben Josefsen API Management Platform Owner Danfoss

11:15-11:45
Open Q&A session

11:45-12.30
Lunch
Time and date: June 1st, from 09:00 - 12:00 CET
Where: MBK Conference Center Copenhagen
Cost: The event is free of charge.
Registration: Register through the form to the right
Hope to see you!